I'm a fairly outdoor person. But I never had hiking shoes. When I go camping or trek around to fish, I'll jus wear sandals or even slippers.

So since I'm running now, I may as well pick up trail running too. And since I'm going Mount Kinabalu on 31st January, I may as well get myself some nice trekking shoes. :-)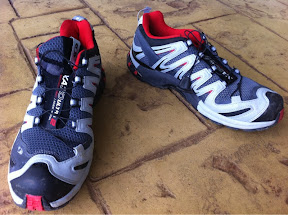 I was shopping around for Adidas, but the ones I like didn't have my size. So after much ding donging, I decided to go with Salomon.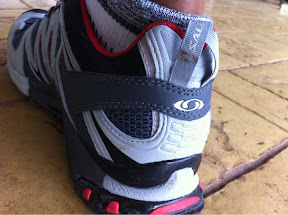 They are a well established brand. They spend time and money to improve their products. Their designs are NICE. And they have a lot of RED.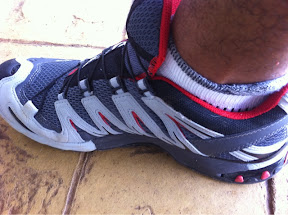 I bought mine at World of Sports Subang Parade. Signed up for their membership which cost around RM40, and I got discounts of up to RM100. Considering possible future purchases, I think it was a good deal. Price was below RM500 after discount and membership fee.

I thought the Speedcross was cool, but the colors they had were just a bit too out there.

And I'm glad I didn't get the Speedcross because that would have made the Fellcross redundant!!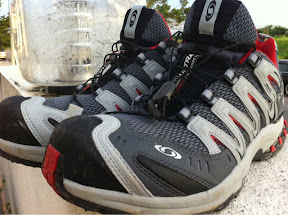 And also, I needed a proper tracking shoe that's rugged with the tracks and durable with the design. Nothing fancy; it's gotta scream Serious Business.

And after much walking in almost every Salomon models, I settled for the XA Pro 3d Ultra 2.
It was very comfortable. The color was perfect; 'serious' with my favorite red. Weight was just nice. It looks durable and not too bulky.

After a few runs with it, I'm proud to say, I Love Salomon.

- Posted using BlogPress from my iPhone